[ad_1]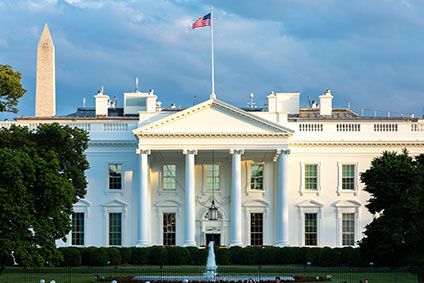 Newly-elected President Biden is to sign an Executive Order addressing the semiconductor shortage
President Biden will sign an Executive Order in the next few weeks to address supply chains for critical goods as the semiconductor shortage continues to be felt across the manufacturing sector.
The issue permeates beyond American borders and is causing headaches across the globe as several manufacturing difficulties align, including increasing auto purchases and as consumers find themselves at home in numerous countries' lockdowns, sparking demand for gaming consoles, laptops and electronic products.
As well as focus from the White House, the lack of chips has sparked US Senate Auto Caucus co-chairman, Rob Portman (R-OH), along with many other politicians, to write to National Economic Council director, Brian Deese, urging him to work with Congress in addressing the global semiconductor shortage facing vehicle manufacturing.  
Some reports indicate the lack of chips could last for as long as six months, while others estimate volume losses of vehicles to be potentially around 200,000.
Addressing a briefing in Washington, Biden press secretary, Jen Psaki noted the semiconductor penury was one of the central motivations for the President's forthcoming supply chains review and Executive Order.
"The review will be focused on identifying the immediate actions we can take, from improving the physical production of those items in the US, to working with allies to develop a coordinated response to the weaknesses and bottlenecks that are hurting American workers," said Psaki. 
In his letter to the National Economic Council director, Portman, along with his fellow-Senators adds: "We write to express our concerns about the impact the global shortage of automotive-grade semiconductor chips will have on auto manufacturing in the United States.
"This shortage threatens our post-pandemic economic recovery, the consequences of which stand to be especially acute in dominant auto manufacturing States like ours. We believe the incoming administration can continue to play a helpful role in alleviating the worst impacts of the shortage on American workers and we urge you to work with us to address the global semiconductor shortage," 
"All sectors of the economy need access to semiconductor chips, however we ask the auto industry be recognised as the significant semiconductor consumer it is in any engagement. We also strongly urge you to support efforts to secure the necessary funding to swiftly implement the semiconductor-related provisions in the most recent National Defense Authorisation Act, which would boost the production of semiconductor manufacturing and incent [ivise] the domestic production of semiconductors in the future.
"While this is not an immediate fix, this engagement is also vital to maintain the competitive advantage of American auto manufacturing."
Show the press release
https://www.portman.senate.gov/index.php/newsroom/press-releases/portman-bipartisan-colleagues-urge-biden-administration-address-global
Original source: https://www.portman.senate.gov/index.php/newsroom/press-releases/portman-bipartisan-colleagues-urge-biden-administration-address-global


[ad_2]

Source link