[ad_1]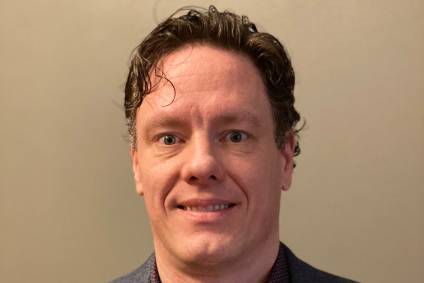 Kevin Markell
Forget RPM, think EPM (Experiences Per Mile). As mobility shifts, the digital cockpit is evolving, offering vehicle occupants new safety and functional capabilities, along with experiences and entertainment options. During its maiden ExPLORE showcase last month, Harman illustrated how the digital cockpit of the future could deliver EPM through gaming, content creation and in-vehicle concert use cases. To learn more about these and the impact of 5G on the technology, Matthew Beecham caught up with Harman's Kevin Markell, Senior Director Business Operations, Digital Cockpit SBU.
Can you provide an overview of what Harman has seen evolve in the digital cockpit in the past year or two, and how you see that developing to introduce new capabilities over the next couple of years?
We're seeing the value of the vehicle shift from RPM to what we call "EPM", or Experiences Per Mile.
The most significant shifts in the digital cockpit reflects the key trends in mobility today. It is clearer than ever before that our cars are about much more than moving us from point A to point B. Safety is expected but brilliant experiences are demanded – and we're seeing the value of the vehicle shift from RPM to what we call "EPM", or Experiences Per Mile. This means that functionality, safety and advanced entertainment needs to be perfectly integrated with the car, and connect the occupant with their digital life. We're supporting our OEM partners in this journey to leverage Harman's differentiated technologies, iconic brands, and eco-systems to bring these experiences to life.
Harman started off 2021 by showcasing three fully-integrated digital cockpit solutions at our virtual Harman ExPLORE event. These illustrated how the car can leverage Harman technology to create the perfect environment for gaming, creating content, and experiencing a drive-in concert. These are what we call 'ExPs', or experience concepts that are capable of solving modern mobility pain points. Each features Harman technology that is available today, and we foresee vehicles offering this level of experience in the near future.
Looking forward, one of the biggest developments over the next few years will be further integration of vehicle systems and an even greater blending of in-vehicle and mobile lifestyles. Digital cockpit architectures have already become more powerful and capable of integrating Advanced Driver Assistance System (ADAS) functionality, advanced audio features, and rich connections with cloud-based services. At Harman, we're focused on digital cockpit solutions that are fully integrated so our OEM partners can deliver the experiences that customers want, continue to reinforce brand differentiation, and perhaps most importantly, future-proof their solutions as mobility continues to evolve dramatically.
In what ways are intelligent cockpit systems' capabilities different to those of current electronic cockpit systems? Why are they expected to be the future of infotainment?
I think the biggest difference is right there in the name; intelligent. Current electronic cockpit systems operate in separate silos: the head-up display, the instrument cluster and the infotainment system all display relevant information but often do not operate in harmony. The intelligent digital cockpit combines everything through a single platform – driver safety features, cloud services, connectivity services, audio process, and integrated in-vehicle infotainment. By operating through a single platform, hardware resources can be shared to increase efficiency, improve security and driver experience, whilst simultaneously understanding how to reduce weight, cost and upgradability.
What role will 5G play in autonomous car technology?
The adoption of 5G is an imperative step in the move towards autonomous driving, and Harman will launch the industry's first 5G system in 2021. By leveraging the high speeds and lower latencies of 5G, our OEM partners and other eco-system members can create vehicle-to-everything (V2X) advanced safety features that mitigate road conflicts, and use peer-to-peer signals to warn drivers and pedestrians of potential hazards. It is not just inside the vehicle, but outside too, with local councils and governments being able to improve nearby road infrastructure to help improve roadway efficiency, using V2X-enabled Roadside Units (RSU) to control traffic lights, utility poles and traffic metering systems.
We are seeing semiconductor companies working toward network access devices that will essentially turn autonomous vehicles into mobile data centres. Is this another spin-off benefit that you recognise from 5G?
There can be as many as 50 individual compute blocks in the car that communicate with each other over in-vehicle networks and gateways that manage security and policy.
Computers have been part of the modern automobile for over 20 years. In today's modern cars, there can be as many as 50 individual compute blocks in the car that communicate with each other over in-vehicle networks and gateways that manage security and policy. As in-car computing capabilities continue to expand to support new features – and 5G networks provide secure communication with network and cloud-based services – the car will have similar capabilities to a data centre with cyber-secure gateways, general purpose compute blocks to host the applications and services, and storage for algorithms and applications.
We are hearing a lot about how the accessibility of connected technologies like 5G, IoT, Augmented Reality, OTA and AI is increasing rapidly. What is Harman doing to make these digital experiences seamless?
Harman has been investing in these technologies for many years, and has already launched IoT, Augmented Reality, and OTA solutions in the market with several OEMs – and as mentioned before will launch our 5G solution this year. Going forward, we will expand our portfolio to leverage AI to build even smarter solutions, including software that anticipates connectivity disruption and bandwidth demands miles in advance. It will prepare downloads in areas with good connectivity, or even in free or lower-price connectivity areas, to optimise performance and reduce the cost of data consumption. For energy efficiency, Harman's software will shut off transmission and reception during periods of no connectivity to support battery life, which is particularly beneficial in electric vehicles. Most importantly, this will all be happening behind the scenes. So, neither driver nor passengers will be aware of connectivity issues.
In Harman's opinion, what is foreseen for the next five years/decade? What challenges will the industry face to bring these aims to fruition?
The shift towards focusing on 'experiences' will be driving disruption and innovation throughout the next decade. We've spoken about how important it is to be consumer-centric. Today's digital cockpit solutions – and future ones – will be designed with this in mind. Systems will be smarter and more adaptable, will blend the physical with the digital, and will work seamlessly with applications and services that consumers use throughout their day.
No other industry player has the broad suite of technologies and capabilities that Harman is able to offer. Bringing all the elements together seamlessly in the digital cockpit is a major challenge, and Harman's expertise means we're able to do this and create something truly unique for our partners.


[ad_2]

Source link