[ad_1]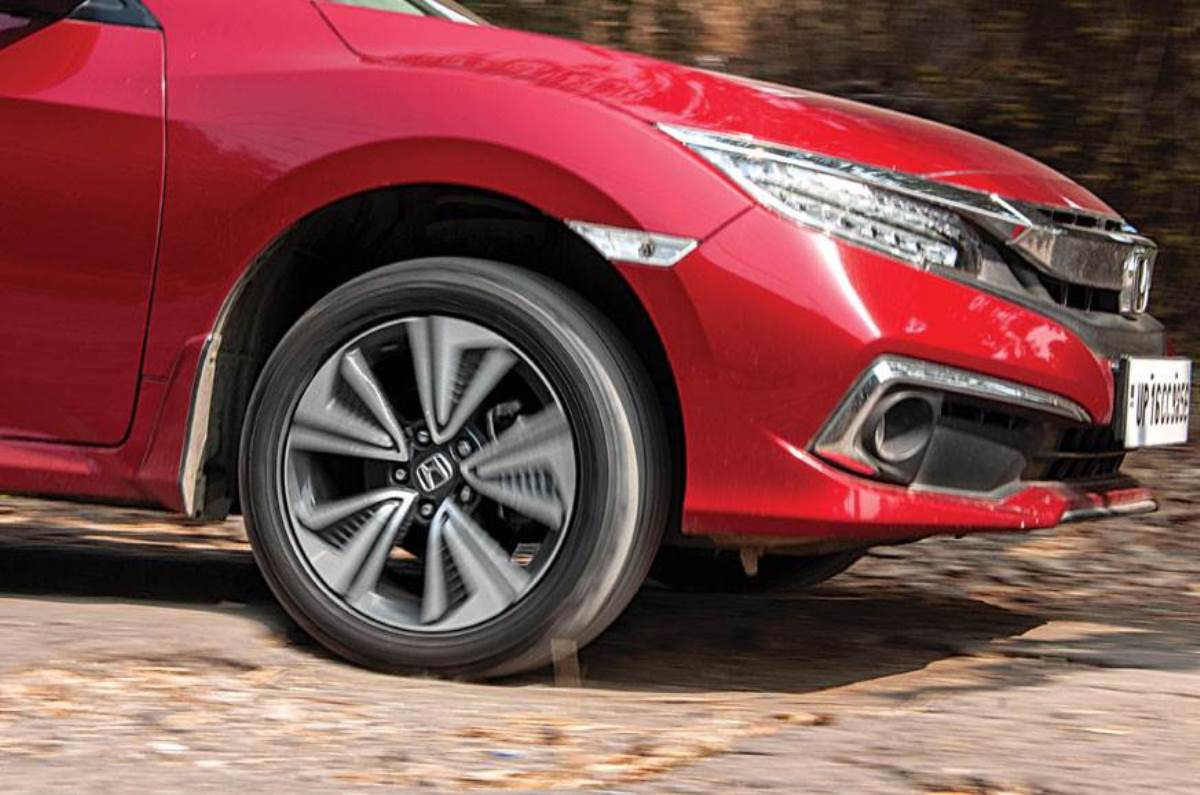 In a recent interaction with Autocar India, Parag Satpute, managing director, Bridgestone India, gave an insight into the challenges faced by the tyre industry and how the Indian subsidiary of the Japanese tyre maker is working towards meeting the unique needs of Indian customers.   
13- to 15-inch tyres constitute mass-market demand in India
Indian consumers value safety, longevity of tyres over comfort, handling
Bridgestone ranks India in severe category on its Road Severity Index
Tyre demand concentrated in 13- to 15-inch category
Despite the increasing popularity of SUVs in recent years, compact cars still form the heart of the Indian market. In FY2020, seven of the top ten bestselling cars in the country were hatchbacks and compact sedans. Consequently, demand for tyres remains concentrated towards smaller rim sizes. "The mass market in India is still the 13- to 14-inch, and to some extent, 15-inch tyres," commented Satpute.
After sales were brought to a grinding halt earlier this year, the easing of lockdown restrictions has seen demand "come back strongly", especially in the 13- to 15-inch category, noted the Bridgestone India head. While some of it is pent-up demand, the rest can be attributed to automakers ramping up production in anticipation of the festive season. "So, as it stands today, I think the tyre industry is coming back to normal at a pretty fast pace," added Satpute.
Tyre longevity and safety take precedence over ride comfort
Durability and safety have been found to be the two most important metrics for Indian consumers while rating performance of tyres. Satpute mentioned, "It's only a very small category of consumers who are very well-versed with handling and ride comfort. The large consumer segment is looking at safety and longevity. So naturally, tyre designs and automotive company designs are leaning towards that end."
Pothole-ridden Indian roads mean that the Japanese tyre maker has to accommodate stronger sidewalls into tyre designs to deliver the expected durability, even if it comes at the expense of ride comfort to a certain extent.
'Severe' Indian road conditions require bespoke solutions
Satpute further revealed Bridgestone's technique for factoring in road conditions into engineering efforts. "We have what we call the Road Severity Index, which is one very important parameter that goes into designing of the tyre," he said.
Roads in India range from expressways on one end, to rural tracks on the other. Add to that the temperature variations due to diverse weather conditions, and Bridgestone positions India in the "most severe" category on its 'Road Severity Index'.
Moreover, conflicting demands of safety, durability, comfort, handling, cost, fuel consumption and rolling resistance of tyres also need to be balanced out. Consequently, bespoke solutions are required for our market.
"We design and produce our tyres suited to the local market needs. So, if we're going to sell a tyre in India, either to the OEM (original equipment manufacturer) or in the replacement market, that is designed from scratch taking into account the Indian road conditions," said Satpute.
Despite a 12 percent decline in annual car sales, to 34,64,125 units in calendar year 2019, India was the fifth biggest PV market in the world (as per data provided by research firm Jato Dynamics). The sizeable numbers might make India an attractive proposition for automotive players looking to expand volumes, but the challenging road conditions and unique usage patterns mean that bespoke products and strategies are crucial to finding success. 
Did you know?
The proliferation of SUVs in recent times has brought in a flood of vehicles with larger rim sizes, ranging from 16- to 18-inches, into the mass-market segment. However, it's not just SUVs, but also entry-level vehicles that have contributed to the trend of upsizing of tyres over the years.  
The forebearers of today's budget PVs came with much smaller rim diameters. The Sipani Dolphin, introduced in 1982, came with 10-inch wheels, while the venerable Maruti 800 wore a set of 12-inchers. The Maruti Alto K10 took the size up to 13-inches when it was launched in 2010, and more recently, the bounds have further been pushed by the latest iterations of the Renault Kwid and Datsun Redigo, which get standard 14-inch wheels.
And if you are wondering, it's the Audi RSQ8, with its standard issue 23-inch rims, that currently holds the distinction of running on the largest wheels in the Indian market.  
Also see:
Bridgestone India to increase focus on ultra-high performance tyres
Maserati MC20 to use bespoke Bridgestone Potenza tyres
Upgrading tyres: All you need to know
Everything you need to know about tyres
[ad_2]

Source link