[ad_1]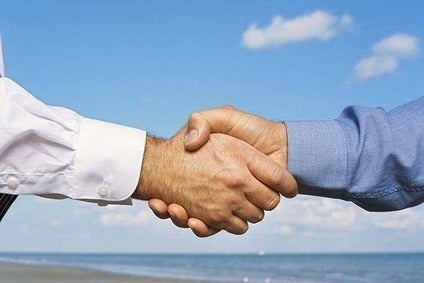 Body shop specialist Thyssenkrupp Automotive Body Solutions is acquiring a stake in Cap-on, a Bavarian startup specialising in digital pay per use services.
The two companies aim to establish new financing and digital usage concepts in the capital-intensive plant and industrial goods business.
Thyssenkrupp has acquired a minority stake and is advising the startup company on the design of its service offering for industrial customers.
CEO Falk Nuessle said: "As a plant manufacturer and at the same time operator of production facilities for body construction, we can benefit as a company ourselves from new capital extensive financing models. At the same time, we want to expand our business model as an equipment manufacturer in the long term to include new digital services such as pay per use or equipment as a service. To this end, we are bringing to the table the knowledge of complex machine and plant control, while Cap-on is providing the know-how for new financing models and digital billing systems."
Cap-On CEO Philipp Lenz said: "By working even more closely with Thyssenkrupp in the future, we will benefit not only from their outstanding expertise in body and plant construction but also from the opportunity to develop our innovative financing and service models directly with customers."
The business idea behind pay per use or equipment as a service is based on the fact that industrial companies no longer have to finance and purchase their production equipment themselves, but instead purchase specific production and labour services from a service provider. The scope of service also includes other services such as installation, maintenance and spare parts supply. The service provider guarantees the availability of the equipment. The industrial customer thereby benefits from less risk in long-term investment decisions, lower commitment of funds, shifting from capital expenditures to operating costs, and greater flexibility in production control. The prerequisite for such a business model is the digital networking of production processes and machine data with intelligent financing and billing processes as an IOT platform solution.
"Through our investment in Cap-on, we are combining all the capabilities it takes to successfully get an equipment as a service business model up and running: new financing models, the use of IOT data analytics in the production environment, and digital billing processes. We are convinced this platform based business model will revolutionise the production of industrial goods, as it is also scalable to other areas, such as capital intensive IT applications," added Nuessle.


[ad_2]

Source link