[ad_1]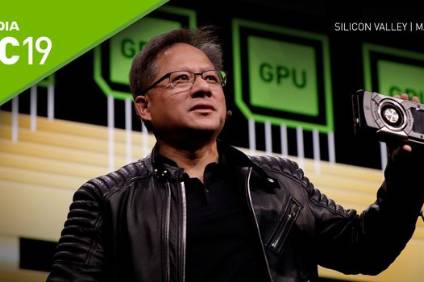 Jensen Huang: chips crisis will take two years to resolve
The global semiconductor shortage will be resolved within two years but a fresh approach is needed for chips in automotive systems and supply chains, according to Nvidia CEO Jensen Huang.
Soaring demand and shrinking supply in semiconductors because of Covid-19, severe weather and factory fires have forced automakers including Ford, General Motors and Hyundai to halt or interrupt production of cars and trucks.
Speaking to reporters at Nvidia's GTC conference, Huang said the automotive sector's "super complicated" supply chain meant that recovering from Covid-19 closures was "far more complicated than anybody imagined".
He said: "Covid exposed a weakness in the supply chain of the automotive industry, which has too many components that go into cars."
The problem, Huang said, could be addressed by having "a few centralised components". A typical modern car can have more than 100 semiconductors powering functions such as fuel economy or connected features.
GlobalData Automotive analysts, in a briefing issued in January said that automotive production is "as reliant on computer chips as the consumer electronics industry".
"Instead of thousands of components it really wants to be a few centralised components because you could keep your eyes on four things a lot better than you can keep your eye on 10,000 places," Huang said.
Such a shift in vehicle design philosophy would benefit Nvidia, which makes advanced types of chips that could take on multiple functions in a vehicle.
Huang added that global chip demand, particularly in the data centre, was "driving the pendulum towards very large chips that are very advanced versus a lot of small chips that are less advanced".
This has created an imbalance in chip consumption, Huang said.
"The industry now recognises this and the world's largest companies recognise this, and they'll build out the necessary capacity," said Huang. "I doubt that it will be a real issue in two years because smart people now understand what the problems are and they'll address it."
Nvidia itself is a supplier to the automotive industry, with its GPUs and systems-on-chips (SoCs) used to power autonomous vehicle tech. This week the Santa Clara headquartered company announced Atlan, a system-on-chip for driverless vehicles that's due for launch in 2025.
This article first appeared on GlobalData technology website, Verdict.


[ad_2]

Source link