[ad_1]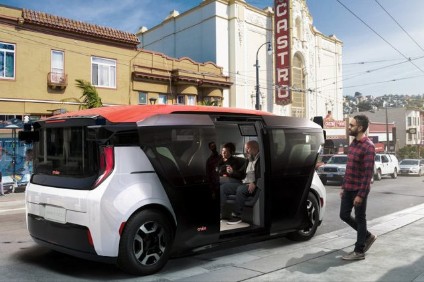 Cruise has developed the Origin as an electric, autonomous robotaxi
General Motors' Cruise is set to extend operations to Dubai, a media report said.
According to CNBC, the majority-owned autonomous vehicle subsidiary has signed an agreement with the Dubai Roads and Transport Authority to be the exclusive provider for self-driving taxis and ride-hailing services to the end of 2029, starting in 2023.
Financial details have not been disclosed.
CNBC said there was no date yet for when self-driving vehicles were expected to be available to the public in Dubai.
But Cruise expected to operate a fleet of up to 4,000 self-driving vehicles in the United Arab Emirates showcase city by 2030.
CNBC noted Cruise had been concentrating its self-driving vehicle testing in San Francisco and now had a registered testing fleet of over 200 vehicles. It has delayed offering a robotaxi fleet to the public in the California city from an initial plan for 2019.
The report said Cruise would establish a new Dubai-based company fully responsible for the deployment, operation and maintenance of the autonomous fleet.
Dubai wants to reduce transport costs and convert 25% of trips in the city to self-driving transport by 2030, CNBC said.
GM acquired Cruise, whose CEO is Dan Amman, in 2016. Other announced investors include Honda, SoftBank Vision Fund and Microsoft, CNBC noted.


[ad_2]

Source link