[ad_1]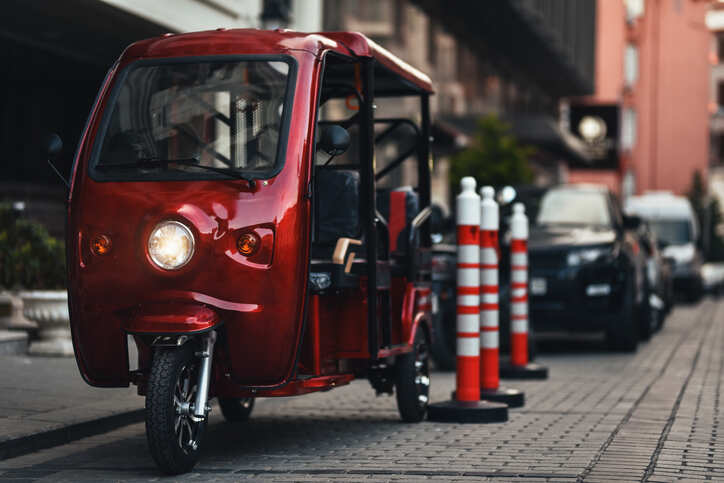 MUMBAI:
Three-wheeler sales have been critically low and deep in the red in the quarter since the broad lockdown was eased as the popular mode of commuting public across the country suffered as schools, educational institutes and offices are still to open with remote working taking over.
Sales of three-wheelers in the domestic market have declined 74% year-on-year between April and December to 130,601 units, data from the Society of Indian Automobile Manufacturers (SIAM) showed. Sales of goods carriers fared slightly better than passenger carriers.
The decline in exports was narrower at 30% to 271,334 units.
"Three-wheeler market recovery is taking longer due to less traffic on the roads. Schools and colleges are closed and there's work from home going on," said Rakesh Sharma, executive director at Bajaj Auto, the country's largest three-wheeler maker.
"We've got inputs from Uber that depending on the city, only 30-70% of demand for ride-hailing has recovered. Request for rides is at only 50% of pre-Covid levels," Sharma told ET.
The situation has been exacerbated by the reluctance of lenders to fund new sales, manufacturers said. About 90-95% of auto-rickshaw sales are funded by bank loans.
"Until October-November we saw good support from financiers but then lenders saw that other segments were recovering but not three-wheelers and got cautious," said Diego Graffi, managing director of Piaggio, the second-largest three-wheeler maker in the domestic market. "There's no reason why I see the financiers are so cautious. It's psychological."
However, once the demand picks up, it will be at a much faster pace as the experience of the pandemic will lead to an increased demand for distancing even in public transportation, leading to a higher demand for such vehicles when schools and offices open, manufacturers said. Manufacturers are eyeing June as a critical month on expectations of education institutes reopening.
There has been a month-on-month recovery in sales but the industry is expected to close this financial year at less than 40% of last year's sales, Graffi said.
Three-wheelers account for a relatively lower share of total revenue of automakers that also make two-wheelers, like Bajaj Auto and TVS Motor, and as such their operating profit margins continue to remain positive so far in FY21, according to Hetal Gandhi, director, CRISIL Research. "However, the impact is significant for players having bulk of revenue from the three-wheeler passenger segment with some players reporting operating losses in H1FY21."
Other three-wheeler makers in India include Atul Auto, Scooters India and Mahindra and Mahindra.


[ad_2]

Source link