[ad_1]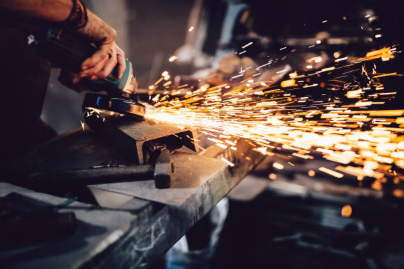 CHENNAI: The forging industry's total production has crashed to a seven-year low with capacity utilisation at just over 40%.
According to data from the Association of India Forging Industry (AIFI), total production at an estimated 20 lakh MT (metric tonne) is lower than FY14-15 and just 42% of the installed capacity of 47 lakh MT. The forging industry ramped up installed capacity from FY17-18 onwards though actual production has been shrinking for the past three years.
Worse, said AIFI president Vikas Bajaj, after a recovery in cars, SUVs, tractors and two wheelers last quarter, vehicle companies are now cutting back their parts orders due to the zooming price of steel and other metal raw materials.
"The price increase of steel is hitting us very badly and some OEMs have started to cut down the steel bill," said Bajaj. "Volumes planned for the fourth quarter will be cut back to reduce the steel price pinch and the projections we are now getting from vehicle companies is not what we expected."
That's not great news for an industry which has seen its capacity-production gap nearly double from 15 lakh MT in FY14-15 to 27 lakh MT in FY20-21 because of a number of factors including the pandemic. "We had expected a big surge of pre-buying before the migration from BS4 to BS6 but that did not happen, and the forging industry had built up capacities in anticipation of that," said Bajaj. Also, the slowdown in 2019 and the hit on exports for the past 18 months depressed production, he said.
But with Chinese imports down, the forging industry is looking at a domestic revival and export push by the middle of this calendar year. "Right now, markets like Italy and Germany are in lockdown and Brazil has just come out, so export will take a little longer to pick up but the order books are healthy," said Bajaj. "If the steel situation improves, the domestic order books will also pick up speed," he added.


[ad_2]

Source link