[ad_1]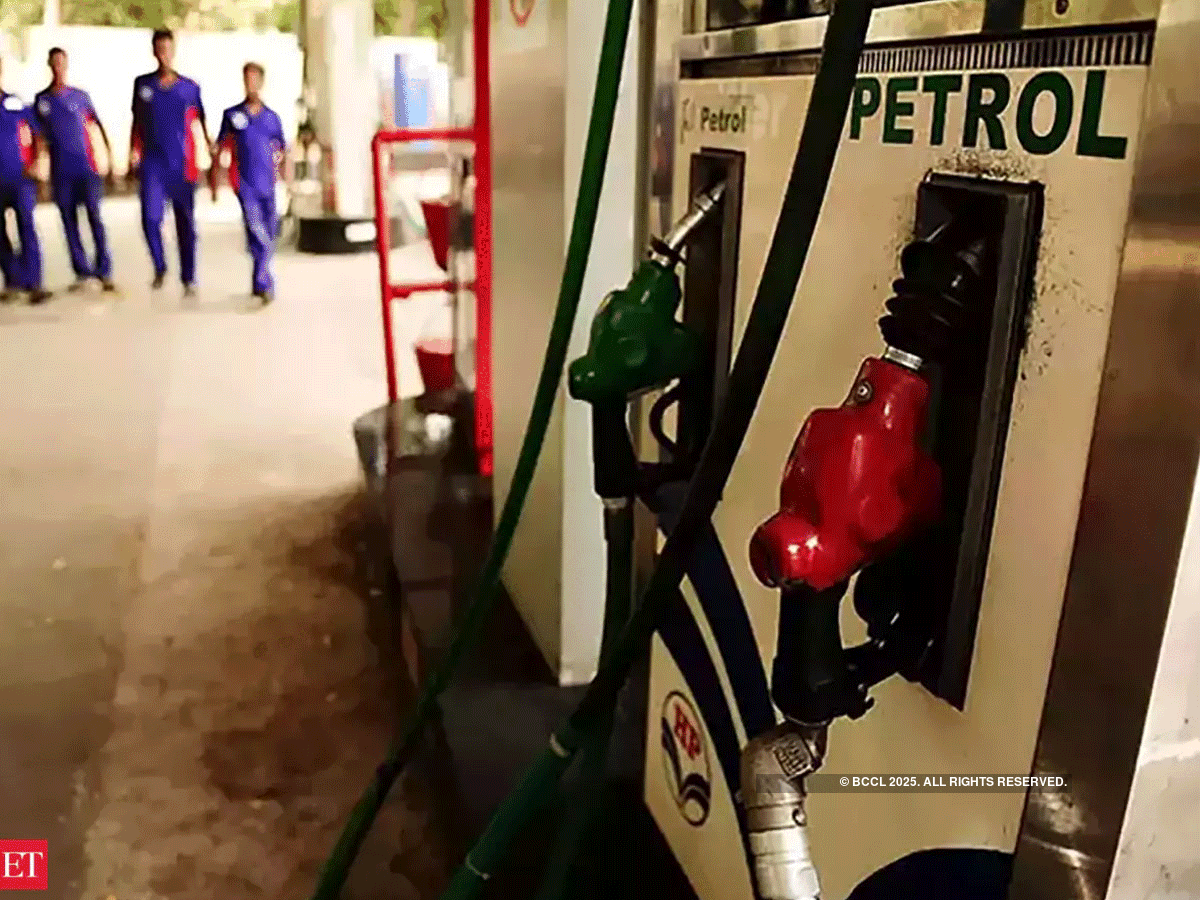 Mumbai: Petrol price here crossed the Rs92-mark for the first time, with people fearing it could soon hit a century if hikes are not kept in check. The rate of petrol was hiked by 24paise on Friday to retail at Rs92.04 per litre. Diesel also escalated to Rs82.40, an all-time high, on Friday.
Sources said the per km cost for petrol for motorists during peak hours had gone up by a rupee, from an average Rs4.75 per km to Rs5.75 per km in nine months. This was due to a proportional increase in fuel prices from Rs76.31 in April to Rs92.04 now.
This will pinch pockets of office-goers whose monthly petrol bills have gone up by at least Rs 1,100 in Mumbai. If one travels 25km from home to office (to and fro would be 50km daily), one would spend around Rs5,225 per month (Rs4.75×50) on petrol in May last year, and the cost has escalated to Rs6,325 in January 2021.
Petrol price in Thane and Navi Mumbai was higher at Rs92.16. NCP activists protested against the petroleum ministry with a symbolic bicycle rally and placards recently.
In the wake of increasing petrol and diesel costs, some people have opted for electric vehicles, whose running and maintenance costs are cheaper. But there are not many takers for electric cars as the city lacks a robust e-charging infrastructure, said a transport official. "We are getting more registrations for e-scooters than cars, but overall a little over 2,000 electric vehicles have registered in the city in the past few years," he said.
A transport expert said, "Unless we create a strong infrastructure for vehicle charging and battery replacement, we cannot expect the e-car or e-bike population to grow faster. Besides, electricity at charging points is not completely green not all is derived from renewable sources."
Petrol dealers' association president M Venkat Rao said there was no drop in customers for petrol across Mumbai metropolitan region, but there was around a 15% drop of those coming to refill diesel at some pumps. Parbhani district continues to have the highest rate of petrol in India at Rs94.45.
Transporters' associations are gearing up for a protest as diesel is nearing the Rs85-mark (Rs83.48 in Parbhani) and they may have to increase freight charges by 7-10%. "Despite the Centre assuring us it will look into our demands, including quarterly review of fuel prices, reduction in tax/excise duty/cess and bringing fuel prices under GST, nothing has been done," a transporter added.


[ad_2]

Source link