[ad_1]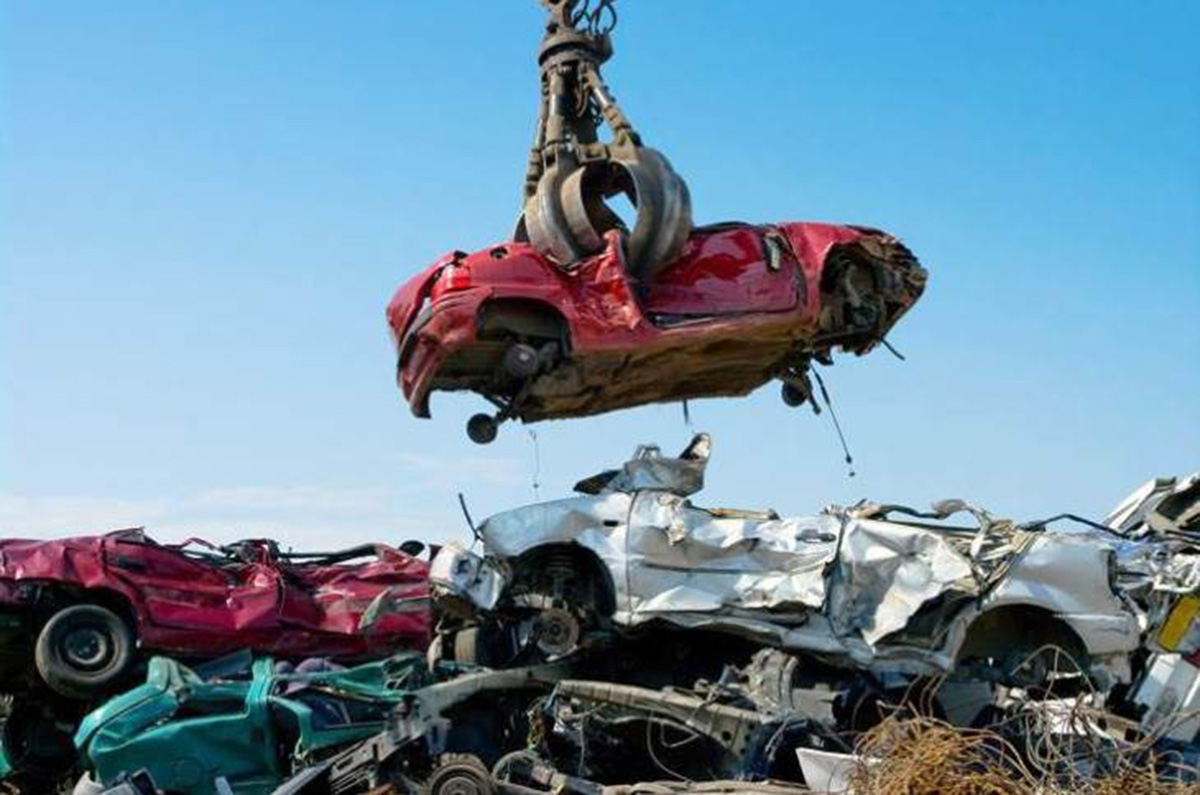 There could be some good news coming Indian automotive industry's way soon. The much-delayed Vehicle Scrappage Policy is likely to get the green signal from the government. This is according to the Union Minister for Road Transport & Highways, Nitin Gadkari, who was speaking at the recent 'Atmanirbhar Bharat Innovation Challenge 2020-21' event.
The Prime Minister's Office will provide the final approval for the scrappage policy
The policy should stimulate the auto industry and help remove old polluting cars
Contribution to pollution levels from older vehicles can be disproportionately high
In an effort to spur adoption of electric vehicles and also reduce pollution levels, on July 26, 2019, the government proposed amendments to existing motor vehicle norms to allow scrapping of vehicles older than 15 years. As per a PTI report, Gadkari said, "We have submitted the proposal and I am expecting that we will get approval as early as possible for the scrapping policy."
A final call in this regard, however, will be taken by the Prime Minister's Office, which had earlier sent the proposed policy for a fresh round of consultation with stakeholders.
In May 2016, the government had floated a draft Voluntary Vehicle Fleet Modernisation Programme (V-VMP) that proposed to take 28 million decade-old vehicles off the road. A committee of secretaries (CoS) recommended to the ministry that the scheme should be redesigned for greater participation of states with partial support from the Centre. The CoS had suggested that the scheme may dovetail a calibrated and phased regulatory approach for capping the life of vehicles together with stricter implementation of emission norms and accordingly a revised consultation paper got an in-principle nod of the PMO.
Vehicle scrappage as a growth accelerator
Vehicle scrappage essentially gets rid of old, polluting vehicles from the road. Adopted by a number of developed markets, a vehicle scrappage policy is usually mandated by a government to accelerate the replacement of old, polluting vehicles by new vehicles. Such a policy also enables dual gains — stimulating the domestic automobile and automotive industry and importantly, removing inefficient, polluting vehicles from the road, paving the way for greener motoring and cleaner air. 
As per government estimates, over 28 million end-of-life vehicles or ELVs (older than March 31, 2005) across categories were ready to be discarded by April 2020. This would translate into a massive opportunity for players in the organised scrappage and recycling industry.
The Indian automobile industry, which has been witnessing a sales slowdown since the past two years and is down 24 percent as per the latest April-December 2020 numbers, has been urging the government to introduce a vehicle scrappage policy for a long time. The medium and heavy commercial vehicle segment, is down 54 percent year on year, and will hugely benefit from such a policy.
High pollution potential of older vehicles
According to the Centre for Science and Environment (CSE), by 2025, India will have a monumental load of over 2 crore old vehicles nearing the end of their lives. These, along with other unfit vehicles, will cause huge pollution and environmental damage.
Even though the older legacy vehicles are smaller in numbers, their contribution to the pollution load from vehicles can be disproportionately high. In its consultation note of 2018, MoRTH had mentioned that although CVs (such as trucks and buses, taxies and three-wheelers) constitute only about 5 percent of the total fleet, they contribute nearly 65-70 percent of the vehicular pollution. Of these, the older commercial vehicles, typically manufactured before the year 2000, account for 15 percent of the total vehicular pollution as these pollute 10-25 times more than a modern vehicle.
IIT Bombay's multi-city study in 2014 estimated that pre-2005 vehicles were responsible for 70 percent of total pollution load from vehicles. In fact, old heavy-duty vehicles have higher impact in smaller cities and towns and contribution of old diesel cars and two-wheelers can vary between 8-23 percent across cities. Fleet renewal of heavy-duty vehicles based on BS VI emissions standards can give significant benefits. For example, an old BS-I heavy-duty diesel vehicle is designed to emit 35 times higher particulate matter compared to a BS VI vehicle. As cities begin to take stronger action on old and junk vehicles, these will begin to crowd in other areas and transfer pollution.
From an industry perspective and to drive growth in the critical CV segment, which is still badly impacted, it is important to prioritise the scrappage of old heavy-duty vehicles and replace them with BS VI vehicles. According to CSE, if a stimulus package is extended to personal vehicles (two-wheelers and cars), then the public incentive programme along with voluntary incentives from the industry should be linked with electric vehicles. This is needed as an accelerator to stay on course to meet the target of 30-40 percent electrification of the fleet by 2030.
The Delhi government, in its Electric Vehicle Policy, has already linked scrappage incentives with electric vehicles for 25 percent electrification by 2024. A similar linkage is needed at the national level. Also, for national-level implementation, additional criteria for identifying grossly polluting and unfit vehicles based on fitness and roadworthiness, damaged vehicles, emissions performance, are needed to guide the nation-wide programme. Age caps can work in pollution hotspots.
All in all, a vehicle scrappage policy will be good news for the Indian automobile industry. Will February 1 – Union Budget day – be when it will be officially announced? Watch this space.
Also see:
MoRTH: Record 534km of National Highways constructed in one week
MoRTH enables renewal of International Driving Permit from abroad
GPS-based toll collection to replace toll booths in next two years
[ad_2]

Source link