[ad_1]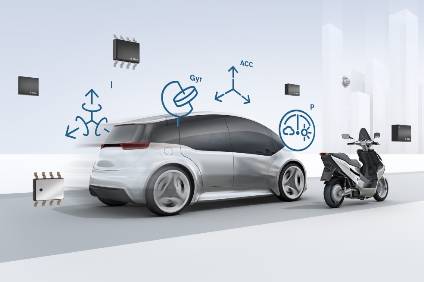 The chips shortage is now starting to bite
Modern vehicles are as reliant on computer chips as they are on their engines and chassis. Most come fitted with a number of chipsets to handle on-board functions, power infotainment systems, and to monitor and perform driving functions including advanced driver assistance systems (ADAS) and semi-autonomous operation in limited circumstances. The electronic content in modern vehicles is estimated to account for some 30% of a bill of materials, with the prospect of increasing to 50% by 2030. As a result, automotive production is as reliant on computer chips as the consumer electronics industry.
At the onset of the pandemic, when automotive production was shut down, chip suppliers pivoted to prioritise the supply of consumer electronics where demand remained stable, or increased, due to lockdowns and the requirement to work from home. Now, with the automotive sector looking to ramp up production, it has found itself at the back of the queue for chips. Consumer electronics present a higher volume opportunity for chipmakers than cars and, like cars, chip content of consumer electronics is also increasing.
The problem
Most automotive players get their chip supplies from large semiconductor firms including Infineon, NXP Semiconductors, Nvidia, Renesas and Texas Instruments. These suppliers would have had a clear picture of the trajectory automotive chip demand would take over the next few years, and would have prepared their manufacturing operations to support that expected level of demand. However, the unexpected outbreak of COVID-19 has turned most firms' plans on their heads.
As the virus spread worldwide, automakers were hit by simultaneous impacts of consumers being locked down in their homes, factories being forced to shut, and dealerships closed to limit the pandemic's spread. As a result, automakers idled production around the world to reduce operating costs and, in some cases, rapidly switch production to manufacturing PPE and medical equipment to combat the virus. This led to a sudden subsequent drop in demand for automotive chipsets because far fewer cars were being built. What's more, the automotive industry forecast a much steeper drop in automotive demand in 2020 than the 15% fall that materialised.
Rather than simply idle production lines, chipmakers pivoted to supplying industries that were less affected by COVID-19.
The drop in automotive demand left chipmakers with excess production capacity and, while automotive production had mostly ground to a halt, demand for semiconductors from other industries remained high. So, rather than simply idle those production lines, chipmakers pivoted to supplying industries that were less affected by COVID-19 – in particular, consumer electronics including smartphones, personal computers and gaming consoles which all saw healthy levels of demand despite the virus outbreak.
Now the automotive industry finds itself in a position where demand for new vehicles is beginning to ramp up again. This means automakers are looking to restart supply chains and resuscitate their idled production lines. However, the semiconductor industry now finds itself unable to supply the required number of chipsets for automakers as a result of pivoting production to consumer electronics. This has led to orders being unfulfilled and automakers without the chips they need to build finished vehicles.
Supply in the chip sector is complex. Semiconductor wafer foundries are capital intensive undertakings – a foundry can cost USD1-3bn to set-up – and high utilization has to be maintained for them to operate economically. Furthermore, lead times are long – six to nine months is the commonly cited lead time. With supply constrained some vehicle manufacturers now are having to slow or pause production due to a lack of supply. In this briefing, we will take an overview of the chip shortages currently affecting the automotive industry and identify the biggest pressure points.
In addition, while the semiconductor industry did not have to idle production in the same dramatic way that the automotive industry did in response to COVID-19, it still faces issues of its own. In particular, the industry was beginning to reckon with a raw material shortage even before the coronavirus outbreak. One particular issue highlighted has been the very limited supply of ABF (Ajinomoto build-up film) resin which is critical in the production of microprocessors and other semiconductor technologies. This meant that, whatever capacity that was available before the pandemic was already under strain, leaving very limited excess capacity to deal with sudden surges in demand.
Automotive production affected
Now, as the semiconductor shortage begins to bite, automotive production is being affected. Automakers simply cannot build their vehicles because chipsets have become an absolutely critical component – as vital as an engine or transmission.
In North America, Ford confirmed last week that it would bring forward its planned idling of its Louisville, Kentucky plant to coincide with the lack of chips needed to build vehicles. This will affect vital volume-selling models including the Ford Escape and Lincoln Corsair mid-size SUVs. The stoppage is only planned for a week but Ford may have to extend it further if it cannot secure supplies of enough chipsets to restart production.
In Texas, Toyota builds the popular Tundra mid-size pickup truck. This plant, too, has fallen victim to the semiconductor shortage with the Japanese giant deciding to reduce production by 40% in January to alleviate supply constraints. Toyota has mentioned that it is actively looking to enact countermeasures to limit the impact of the component shortage.
One option that automakers could employ would be to prioritise the limited supply of chips to the most critical models, and only idling those vehicle lines that would have the lowest impact on their bottom line. Considering SUVs and pickups are currently so popular, automakers could choose to idle production of less popular bodystyles such as sedans and hatchbacks in favour of bigger selling models. This, of course, depends on how interchangeable chip components are between models.
This could have influenced Fiat-Chrysler's decision to schedule downtime at its Brampton, Ontario plant which currently makes the Dodge Charger and Chrysler 300 sedans, and Dodge Challenger sports coupe. It has also decided to delay the restart of Jeep Compass production at its Toluca, Mexico plant, but has not decided to also schedule downtime for the SUV.
The other US 'Big Three' member, General Motors, has not currently confirmed whether it intends to slow or pause any North American production lines in response to chip shortages. It has stated that it is "aware" of the increased demand for semiconductors and is working with its supply network in an attempt to head off any problems before they manifest on the production line.
Honda's US operations have noted that they expect slowdowns in production of US-built Civics and Accords. The company stated that its purchasing and production teams are looking into the issue to attempt to solve semiconductor supply problems before they have a significant impact on production.
The semiconductor shortage is being felt across the world as well as in North America. In Japan, Nissan has confirmed that it intends to reduce production of its popular Note hatchback – regularly among Japan's best-selling vehicles – in response to the shortage. Honda's Japanese operations also confirmed that production in January would be cut by around 4,000 units due to limited chip supplies.
The chip shortage should lead many companies to conduct a thorough audit of supply chains.
In Germany, both Volkswagen and Daimler have both indicated that they will have to cut back production in response to the limited supply – with the former stating that it expected to lose as much as 100,000 units of production in the first quarter of 2021 as a result. In addition, major component supplier Continental also stated that bottlenecks had been caused by the chip shortage and expected the disruption to carry on for a number of months.
Chipmaker response
Clearly there will be an uphill battle in 2021 between the limited supply of semiconductor products and the rapidly growing demand for products from the automotive industry. Adding to the difficulties are the uncertain recovery trajectory from the COVID-19 pandemic and the pre-existing shortages in semiconductor supply that have been exacerbated by the outbreak.
Infineon has said it will adjust its production capacities for stronger demand but has yet to spell out what exact measures it will take, and how that could impact its automotive customers. NXP acknowledged the bottleneck caused by a surge in automotive orders for semiconductors but did not indicate any planned capacity increases as a result. Renesas stated it was ramping up production in response to growing demand but declined to specify where any by how much.
The uneven recovery from the COVID-19 pandemic and semiconductor supply issues highlights again the risks inherent in 'just-in-time' manufacturing. For all the benefits gained by not hoarding parts in warehouses an event such as a global pandemic shows how fragile just-in-time can be when faced with exogenous shocks.
The position the chip shortage has placed the automotive sector in should lead many to conduct a thorough audit of supply chains and identifying areas of little control or transparency where a building of buffer stocks would be most prudent.


[ad_2]

Source link