[ad_1]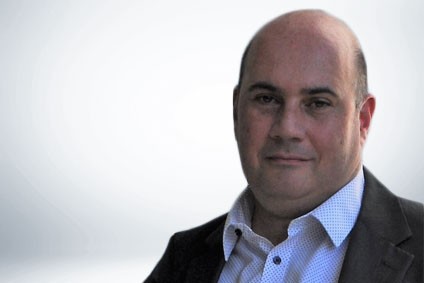 Martin Maussner
Modern vehicles are already described as 'supercomputers on wheels', with the levels of compute and data generated by the auto industry set to dwarf almost any other. Intelligent cockpit systems will provide the interface for human-car interaction and the primary control hub for all day-to-day V2X communication. In the near future, a unified software and hardware platform will provide intelligent interaction and personalised services far beyond the capabilities of current electronic cockpit systems. Continuing just-auto/AIC's series of interviews, Matthew Beecham caught up with Martin Maussner, Senior Director, Sales, Qualcomm CDMA Technologies GmbH to learn more about the role of intelligent cockpit platforms in tomorrow's car.
Could we start by asking if you can tell us a little more about Qualcomm's automotive business, the shape it is in today and your aims for 2021?
The automotive industry is also undergoing digital transformation where 5G will be the building fundament for the future of automotive and the emergence of a supporting smart transportation system. At the intersection of this mobility revolution lie 5G and artificial intelligence (AI) technologies, which represent the underlying fabric for tomorrow's more connected, intelligent transportation system. We will see connected car services, next level in-car experience, as well as increased safety and efficiency of travel.
Given the auto industry's rapid change and its growing reliance on advanced technologies that define next-gen vehicle, we've focused our automotive business on four key areas:
Telematics for low-latency 4G, 5G, Wi-Fi, Bluetooth, C-V2X and Cloud Connectivity.

Advanced Digital Cockpit platforms for 4K displays, premium audio, streaming entertainment and contextual safety features.

Scalable ADAS solutions like our Snapdragon Ride platform for robust, high-performance safety systems and autonomous driving.

And, finally, our Car-to-Cloud Platform designed to help bring new in-car experiences and services to drivers, along with new business models and revenue opportunities to automakers, content providers and application developers.
What is Qualcomm's role in the development of intelligent cockpit systems?
Building on our industry-leading Snapdragon Platform technologies, Qualcomm's Snapdragon Automotive Cockpit Platform, Gen 3, features integrated heterogeneous computing, high-performance AI capabilities, and scalability with a unified software framework. The platform supports the higher levels of computing and intelligence needed in next-generation vehicles, including highly intuitive AI experiences for in-car virtual assistants, natural interactions between the vehicle and driver, contextual safety, immersive graphics, multimedia, computer vision, premium audio, advanced wireless technologies, in-car or external camera processing capabilities, rear seat entertainment, and more.
In what ways are intelligent cockpit systems' capabilities different to those of current electronic cockpit systems and why are they expected to be the future of infotainment?
Intelligent cockpit systems will be intuitive and interconnected, anticipating users' wants and needs.
While electronic cockpit systems have been around in some capacity for many years, they're very much an analogue experience. Intelligent cockpit systems, on the other hand, will be intuitive and interconnected, anticipating users' wants and needs.
Intelligent cockpit systems will not only enable safety features like driving assistance systems and smarter navigation, they're also designed to support driver and passenger personalisation, turning the in-car experience into an entertainment hub. Soon, consumers will come to expect an in-vehicle experience that acts as an extension of their digital home or office environment, in which, instead of focusing on driving, they can use their time as they please.
What role will 5G play in autonomous car technology?
5G network communication will redefine automotive by offering multi-gigabit speeds and low latency for immersive user experiences. 5G establishes the foundation for safety use-cases and a 5G cellular vehicle to everything (C-V2X) evolution for future autonomous vehicles. C-V2X is designed to serve as the foundation for vehicles to communicate with each other and virtually everything around them—providing 360º coverage and a high level of predictability for enhanced road safety and autonomous driving.
We are seeing semiconductor companies [such as Qualcomm] working toward network access devices that will essentially turn autonomous vehicles into mobile data centres. Is this another spin-off benefit that you recognise from 5G?
Certainly – in the same way that mobile phone use has risen, so too has the desire on the part of motorists to use their vehicles in the same way they use their smartphones – whether it's checking directions, making an online booking or accessing media. Consumers will come to expect the same always-on 5G connection they have for their smartphone for their cars, too.
We are hearing a lot about how the accessibility of connected technologies like 5G, IoT, Augmented Reality, OTA and AI is increasing rapidly. What is Qualcomm doing to make these digital experiences seamless?
Qualcomm is applying AI to many of our technologies from connectivity and audio, to multimedia and computer vision, to enable many use cases that expand from infotainment, driver monitoring to ADAS functionalities. Importantly we do this using Heterogeneous compute architecture for AI. A unified software framework on top of it allows the development of specific solutions for audio, multimedia, positioning, security etc. These in turn support applications supporting the digital cockpit, smart transportation, and autonomous driving. We work with multiple partners across the ecosystem, most recently we announced our collaboration with Veoneer to work on the delivery of scalable ADAS.
There is a lot of hype around the Vehicle-to-Vehicle (V2V) and Vehicle-to-Everything (V2X) communication and the possibilities for safer roadways and more efficient travel. What's your view on the realistic possibilities?
Cellular vehicle-to-everything (C-V2X) will serve as the foundation for vehicles to communicate with each other and everything around them—providing 360º non-line-of-sight awareness and a higher level of predictability for enhanced road safety and autonomous driving.
Enhanced road safety is the basic requirement driving most, if not all innovations in the automotive world. Reliable and timely radio performance are uncompromisable for any solution introduced, and V2V communication technologies support safety systems with latency-sensitive collision avoidance capabilities, which can benefit drivers, passengers, bikers, and others sharing the road.
There has been extensive testing to ensure the capabilities of both V2V and V2X communication, supported by leading automakers and standards institutes worldwide. I believe that together, we can pioneer a safer, smarter form of transportation.
Security within the connected car continues to cause debate. How is Qualcomm addressing this security risk?
Each connectivity technology should have its own design requirements, security and spectrum bands of operation. For example, it's critical that C-V2X has its own communication protocols, security, and spectrum band — different from 4G/5G network communications.
Next-generation vehicles support a variety of applications and communications technologies that require more processing horsepower. Our Qualcomm Connected Car Reference Design features a dedicated Qualcomm Technologies application processor with dedicated security accelerators for C-V2X and support for Qualcomm Vision Enhanced Precise Positioning. 
2020 was a pretty memorable year for everyone and for all sorts of reasons. In your business, what stands out as the biggest challenges you faced over the past 12 months? 
Qualcomm core is technical innovation. Quite apart of this lives from the exchange, spearing, challenging and testing for value add together with our customers and partner. The absence of direct communication has been a new situation. It has, however, proven how well modern communication channels can keep such exchange alive and in some cases even make it more to the point.
What did you learn that you did not expect to learn? 
Learning to pivot to accommodate rapid change. While Qualcomm is continually innovating, this year has been a true testament to our team and its ability to adapt to global upheaval.


[ad_2]

Source link