[ad_1]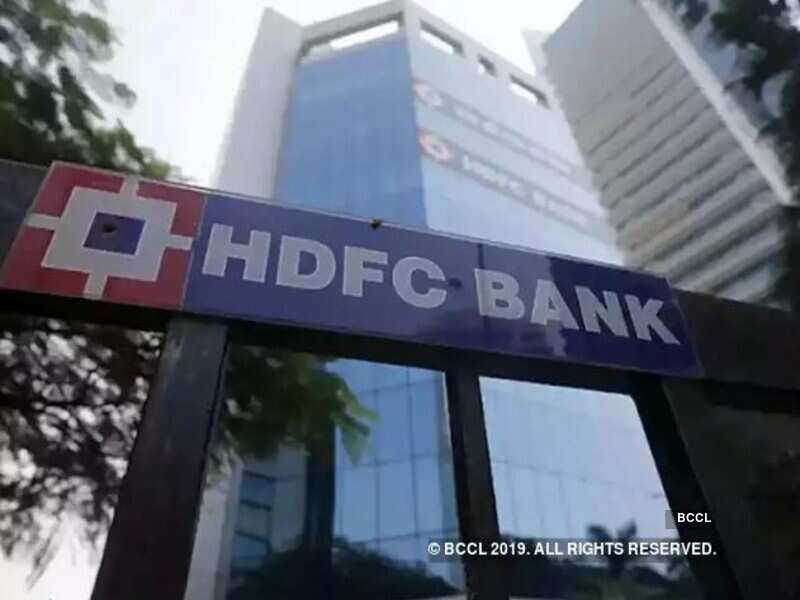 HDFC Bank, India's most valuable lender, expects a 40-60% rise in retail loan disbursals for the second half of this fiscal year as the economic recovery underway has brought business back to pre-Covid levels. After a gap of six quarters, the vehicle-loan book is expanding in double digits.
Arvind Kapil, country head, retail lending at HDFC Bank, said the lender is rapidly returning to its pre-Covid growth rate. Kapil manages a loan book of close to Rs 5 lakh crore across 11 different businesses
The two biggest contributors to HDFC Bank's loan book – business loans (small businesses) and automotive sector – which accounts for over 35% of its loan book have returned to double digit growth and Kapil expects it to sustain. The vehicle-loan books (including car, commercial vehicles and two-wheelers) together account for a quarter of the total retail advance of the HDFC Bank, followed by personal loans (23%) and business loans (13.09%).
The retail loans accounted for 46.7% of the total loans at the end of September 2020, and the balance contributed by corporate loans.
"From September to March, I expect a massive growth of 40-60% across products in our disbursements. Even from pre-Covid levels, it will be a substantial growth. I am a firm believer that the Indian middle class is highly resilient. I think this demand is very real and it is likely to sustain," added Kapil.
The salaried and government segments are both quite secured, and the delinquencies are less and repayments better than pre-Covid. In the semi-urban and rural areas, the traction has been stronger due to two consecutive normal monsoons and the urban area is fast catching up, said the company.
The biggest positive has come from the SME sector, said Kapil. Capacity utilization in sectors such as pharma, API, FMCG, chemicals, food processing, packaging, hand tools, and indoor sports is already over 100% and expanding.
Business loans (or business banking in the company's parlance) account for 13% of the total retail advance at the end of September 2020. The business loan book grew 1.3% to Rs 63,511 crore in the last quarter compared with on average growth of 25% in the previous five years.
"The feedback from ground zero is that the demand is robust and there is a strong traction for borrowing to meet working capital needs. All retail assets across the board are on a positive path. The company has been sequentially growing at 10% and the auto sector is growing sequentially much faster," added Kapil.
While the recovery is better than expected, HDFC Bank is extremely watchful.
"In a bid to recover business quickly, one should not compromise risk for numbers, then one will get into a different set of problems. I am very keenly and cautiously watching the number trend on Covid, trend on consumption in the new normal, how people are adapting, also we are very keenly watching that there are no further lockdowns, as that can impact business," added Kapil
A leader in the auto sector, HDFC Bank said the need for personal mobility has created strong demand from the four-wheeler segment.
Having grown at a CAGR of 17.25% over the last five years, the vehicle loan book did slip into the negative zone for the first two quarters by 2.3% and 2.6% respectively; but things are returning to double digit growth.
"I'm very bullish and optimistic on the auto sector. I think there is a pent-up demands…We are working on increasing our auto penetration. The auto business will easily grow in double digits over the next three to five years," added Kapil.
The combined vehicle loan book of HDFC Bank stood at Rs 1.15 lakh crore at the end of September 2020, out of which 68% was contributed by car loans, followed by 23% by commercial vehicles and the remaining by two-wheelers.
To be sure, HDFC has consistently delivered strong double digit growth despite hiccups in GDP growth. Covid led decline was a minor blip. Kapil attributes this growth to the expanding distribution network the company has built over the years and he expects the sustenance on further capitalizing on this untapped potential.
"The India's retail lending penetration is very moderate and there is a huge upside for it. The penetration level of India is at 18% (debt to GDP) as against the developed world where retail lending penetration is at 70-80% of debt to GDP. The moderate penetration is a big propelling factor for future growth," assured Kapil.


[ad_2]

Source link