[ad_1]


CFRP (Carbon Fiber Reinforced Polymer) weave patterns: see for example here ("Carbon Fiber – All Patterns Explained").
CFRP roof – smaller sized weave pattern: for example BMW M4 Edition M Heritage (F82):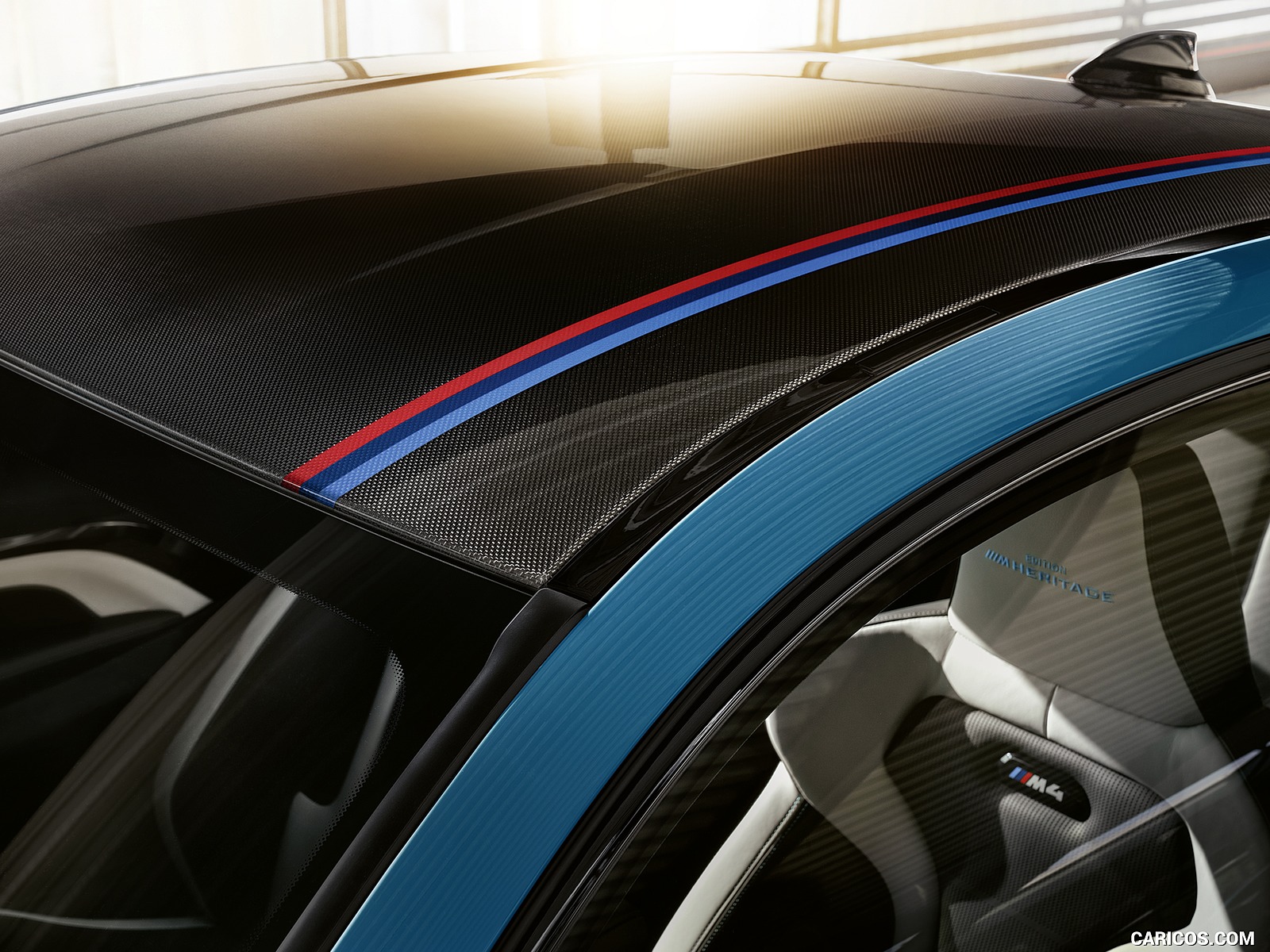 CFRP roof – bigger sized weave pattern ('checker/chess board' look): for example BMW M2 CS (F87):

The 'shark fin' on BMW M CFRP roofs is gloss black (a CFRP housing would be less optimal for the antenna signal).
The BMW M2 CS features a new type of CFRP roof:
"The new roof, with its sandwich design, makes the body more rigid and appears to have been cut from the same mould as the rest of the car; no trim strips are needed, meaning no visible join[t]s either. This has the additional effect of enhancing acoustics, both inside and outside the car. And dispensing with the customary roof bows and insulation also saves weight. Together with the lighter bonnet, this serves to lower the vehicle's centre of gravity, resulting in even better driving dynamics."
(source: BMW press materials – see here)
A couple of peculiarities about the BMW M2 CS roof:
only available on the BMW M2 CS;
sandwich-structured composite for improved rigidity, structurally integrated;
no roof rack anchorage points (roof drip rail with flaps);
bigger sized weave pattern ('checker/chess board' look), unlike all other BMW M2 CS CFRP parts (smaller sized weave pattern) (no size uniformity, which in itself is a peculiar design choice).
Now here's the problem. It appears that CFRP roofs of several BMW M2 CS cars feature sections with irregular weave patterns (see pictures below).
Rather puzzling how this sloppy look made it through BMW M quality control.
A Bimmerpost forum member heard through the grapevine more about this aesthetic issue and, unfortunately, it sounds a little embarrassing:
Quote:
Originally Posted by
MR.
With regards to
the roof
, I can say the following that it is
major "f*** up" by BMW M
. I got info about the roof from an insider and what I heard was like
#triplefacepalm
Just to summarize the final outcome… The roof is painted and tinted to disguise errors you can see from a distance. They do this three or four times and sand it down by hand after every layer of clear coat just to make sure you don't notice it.
Yep, let that sink in… The roof was not meant to be like this and everyone knows it in Garching.
Quote:
Originally Posted by
MR.
Quote:
Originally Posted by
Nantucket
You have previously interviewed the M guys. Did you ask them why the M2 CS doesn't have the same carbon fiber roof as the F80 and F82?
Yep, this improved rigidity and was a better option according [to] them, but clearly they did not explain the whole story. With the additional information I can confirm no other M car will have this roof. Nobody wants to take the risk of dealing with a fail again.
Quote:
Originally Posted by
cncmastr
I'm captivated, can you explain more?
Nothing more than that the solution for those problems came too late to homologate the car and have it in time ready for market release. Europe would have missed out too much on the CS due to the production stop in September.
Quote:
Originally Posted by
Jimjamz
It sounds like they're partially handmade to be able to introduce this level of irregularity?
They are partly hand made to deal with the irregularity. The production process was initially wrong, but the fix came too late. So all the cars I have seen so far have the problem in the roof, simply because the fix could not be introduced anymore in time. Now it needs handwork to deal with it. They tint it to give you the idea it is so bad. #facepalm
The aesthetic issue was also pointed out in this video (see 05:39 to 06:54).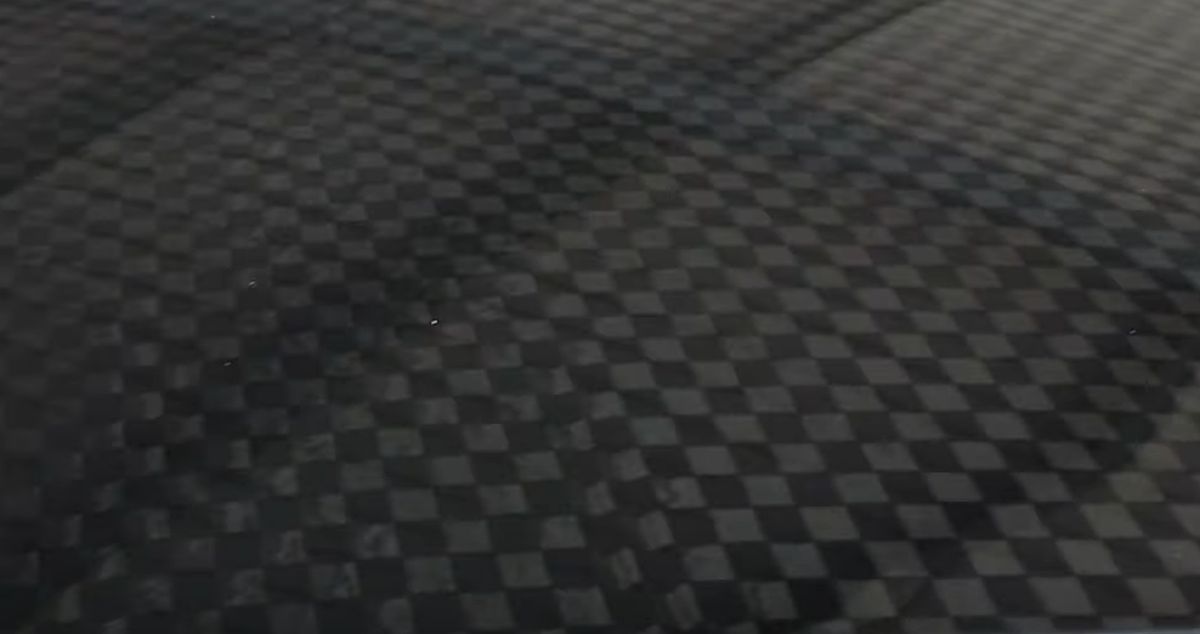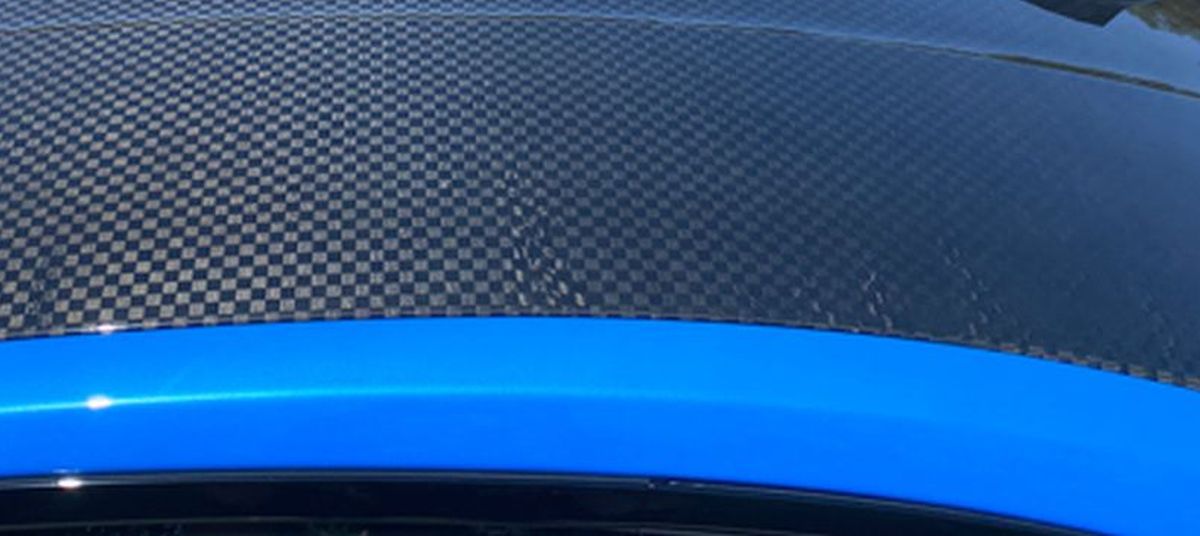 (picture sources: here, here and here)
The aesthetic issue was already noticed on the BMW M2 CS press car on display in Los Angeles (Autumn 2019):
Quote:
Originally Posted by
MinionM3
All these posts from the autoshow and nobody noticed the
imperfection in the roof weave!?!?!
If this was my car from factory I'd be furious!
Hope the production models don't have this….
A BMW M2 CS owner approached the aesthetic issue with a positive twist:
Quote:
Originally Posted by
Turbomeister
Same spec here, I agree on the
roof not
being
perfect
, but
all those imperfections are unique
! No car is the same as the other !
For the record: BMW M2 CS test car in Summer 2019 revealing …a smaller sized weave CFRP roof (or a wrap):


(source: here)
M Performance Parts CFRP roof for the original BMW M2 and the BMW M2 Competition (BMW part # 41 31 2 460 277): smaller sized weave pattern:


(source: here)


[ad_2]

Source link