[ad_1]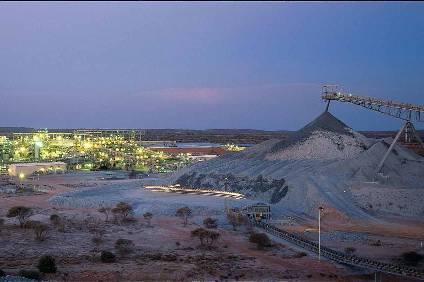 BHP nickel mining operation in Australia
Tesla is in talks with BHP – the world's largest mining group – exploring the possibility of a deal for the supply of nickel. Nickel is a key metal in the construction of electric vehicle (EV) batteries, typically used in the cathode along with manganese and cobalt. The agreement underscores Tesla's ambition to significantly increase its production of EVs and associated batteries, along with its desire to avoid running low on raw material supplies as rival manufacturers ramp up their own EV plans.
For years, Tesla had relied on its close relationship with Japanese electronics giant Panasonic for supply of the 18650 and 2170 cylindrical cells that make up its battery packs. As the electric car maker targets ever-higher production levels, it has begun to supplement this agreement with cells and materials from other companies – for example, employing cells made by China's CATL in its Chinese-built Model 3s.
However, to achieve even greater scale economies in battery construction, Tesla intends to lean into its gigafactory concept and bring the entire battery-making process in house. This will require the supply of a great deal of raw materials including lithium, cobalt and, of course, nickel. In 2020 alone, Tesla has already signed agreements with Glencore concerning the supply of cobalt and with Piedmont Lithium for the supply of lithium.
The potential deal with BHP is timely because worldwide demand for nickel is expected to skyrocket in line with the proliferation of electric vehicles. More and more manufacturers are beginning to reveal long-term electrification plans – all of which will rapidly increase the use of nickel and other battery-making materials.
Despite this, nickel is currently a comparatively small part of BHP's mining activities. As a result, this will be seen as a positive by BHP's investors who will be reassured that its plan to realign its nickel operations with the needs of EV battery makers is bearing fruit in the form of a deal with arguably the most globally significant EV maker to date.
Increasing the nickel content in EV batteries also has a knock-on benefit of enabling producers to reduce the amount of cobalt used. Cobalt is more expensive than nickel and its supply chain more problematic due to difficulties with tracking the material's original source and concerns over the use of child labour in its extraction.


[ad_2]

Source link